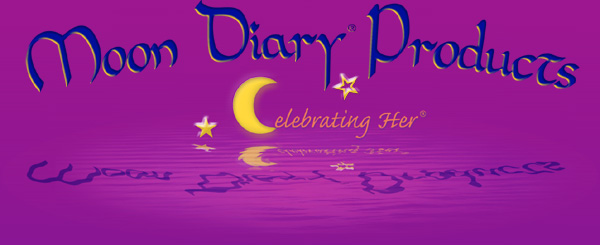 2018 Moon Diary $33.95 - SOLD OUT

For the Southern Hemisphere - Australia, New Zealand, South Africa, - more
---
This year we celebrate 25 years of the Moon Diary. True to the ethos of this work, the Moon Diary is printed in Australia on 100% recycled post consumer waste paper using Solar Power. We are so happy to be able to keep our environmental footprint light.
$33.95 - $16.95

Moon phases

Astrological transits

Void-of-Course-Moon times

Sabbat dates

Week at a glance

Menstrual calendar

Completely handwritten

Illustrated throughout

Size 13 cm x 17 cm

Continuous spiral bound

Printed with vegetable inks

100% post consumer recycled paper

12 blank pages in the back

Printed using a solar powered printing press




wrap around bookmark bound into the back cover.
Lovingly researched and hand written by Shekhinah Morgan with inspiring illustrations by Jude Baderle and Kellie Gough.
With information about lunar lore, myth and ritual and exquisite illustrations, the Moon Diary will become your constant companion. Moon phases, transits and void-of-course moon times enable accurate moon watching.
The Moon Diary enables you to keep your appointments and meetings whilst enriching your daily life with lunar lore, simple grounding practices and the myths of many cultures. The 25th edition of this popular diary.
The Moon Diary has extra blank pages in the back for you to use and comes with a book mark which has a key to the information inside.
---